A unified digital & remote monitoring solution
In 2021, Scutum combined the strengths of Yeoman Monitoring Services and Securi-Guard Monitoring to form Scutum Digital Ltd.
Combining the strengths of Yeoman and Securi-Guard, Scutum Digital provides a unified digital and remote monitoring solutions offering. Building on the proud heritage, tradition, customer profile, and accreditations that each company has built up over the past 30 years and bringing together the extensive in-house expertise of each company, Scutum Digital continues to deliver an exceptional level of service throughout our UK wide network and offers the resilience of locating our ARCs across multiple locations.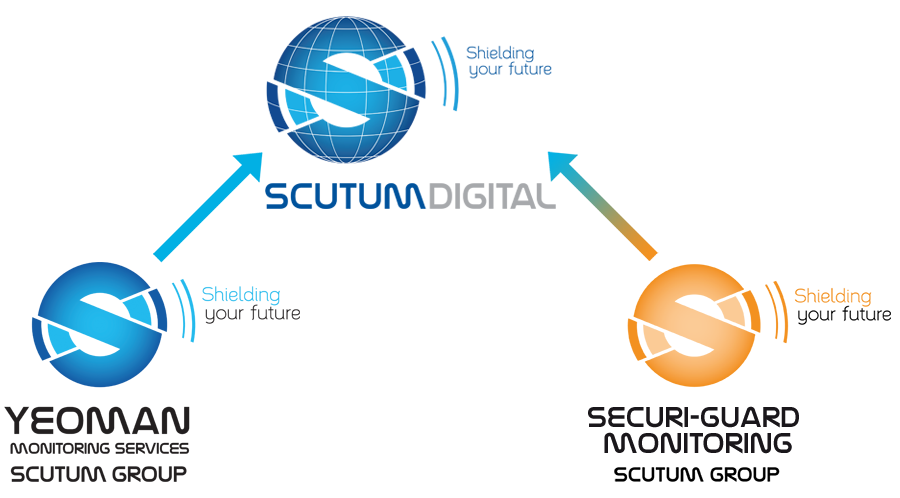 Why Choose Scutum Digital?
With over 30 years of experience, Scutum Digital is one of the largest independent monitoring companies in the United Kingdom. We pride ourselves on our commitment to our clients and strive to provide a friendly service, which satisfies all your monitoring requirements, throughout the UK and Europe, using the latest technology.